In spring 2019, a group of freshmen at Duke Kunshan University set out to write a "2019 Edition" of Lin Yutang's classic introduction to Chinese culture, My Country and My People. This book is the result: a lively crash course in the habits, values, ways of thinking, and cultural touchstones that define Chinese culture in 2019, written from the humorous and up-to-date perspective of 35 Chinese 18-year-olds.
Edited by Austin Woerner and printed by the DKU Language and Culture Center.
Want a copy? Email Austin at austin.woerner@dukekunshan.edu.cn to inquire about ordering one.
Cover design: Wu Tong and Austin Woerner
See photos from the book launch: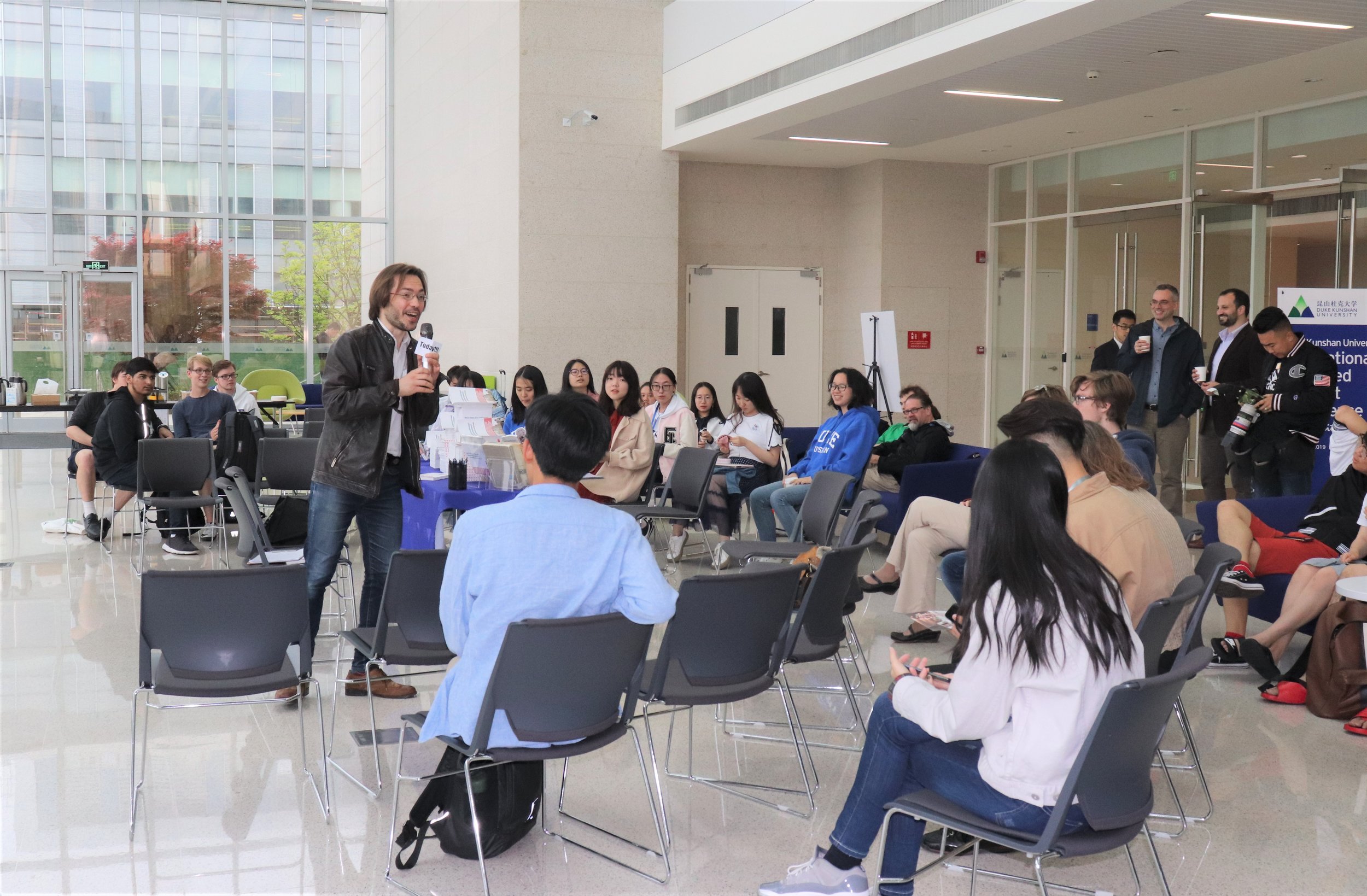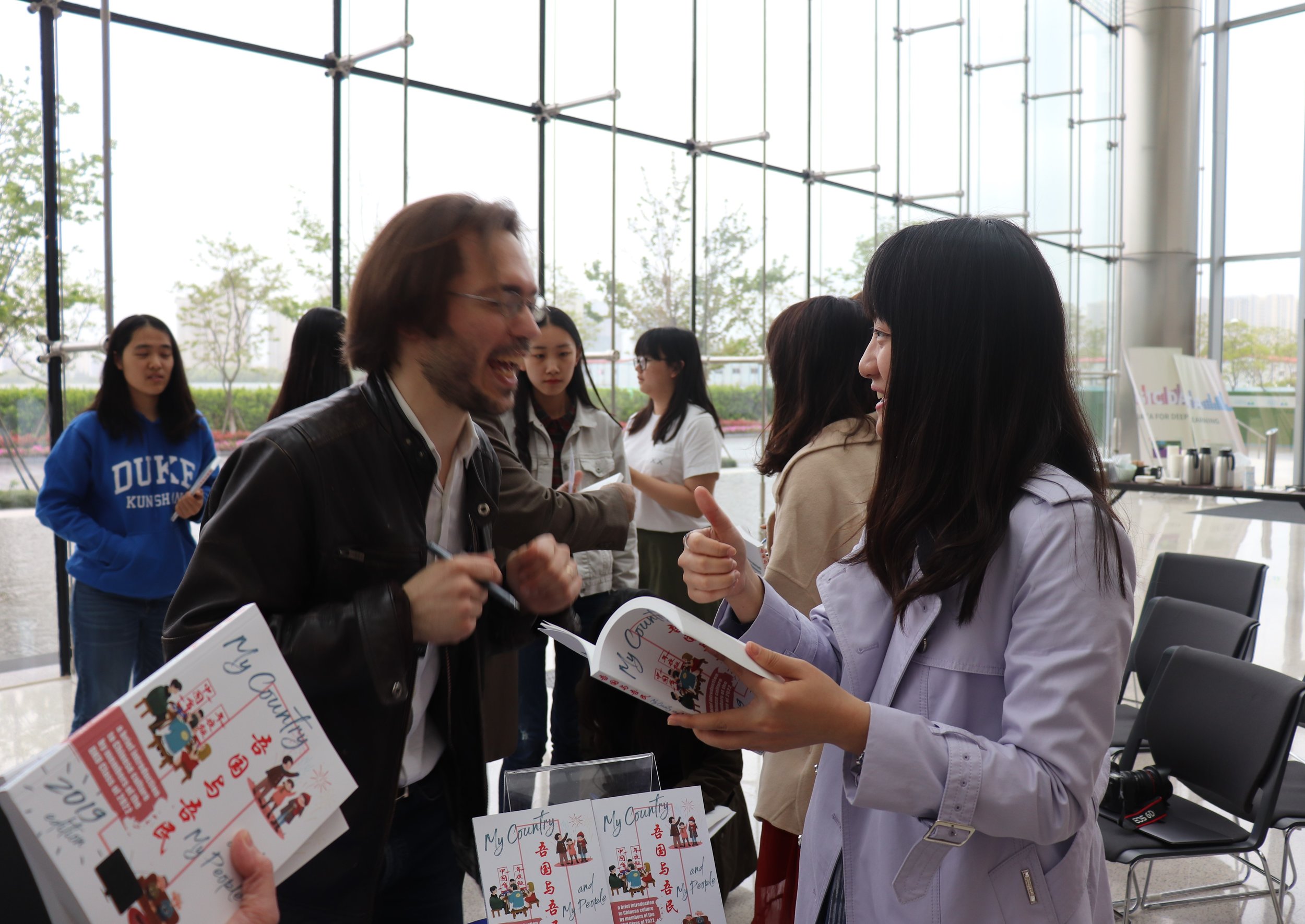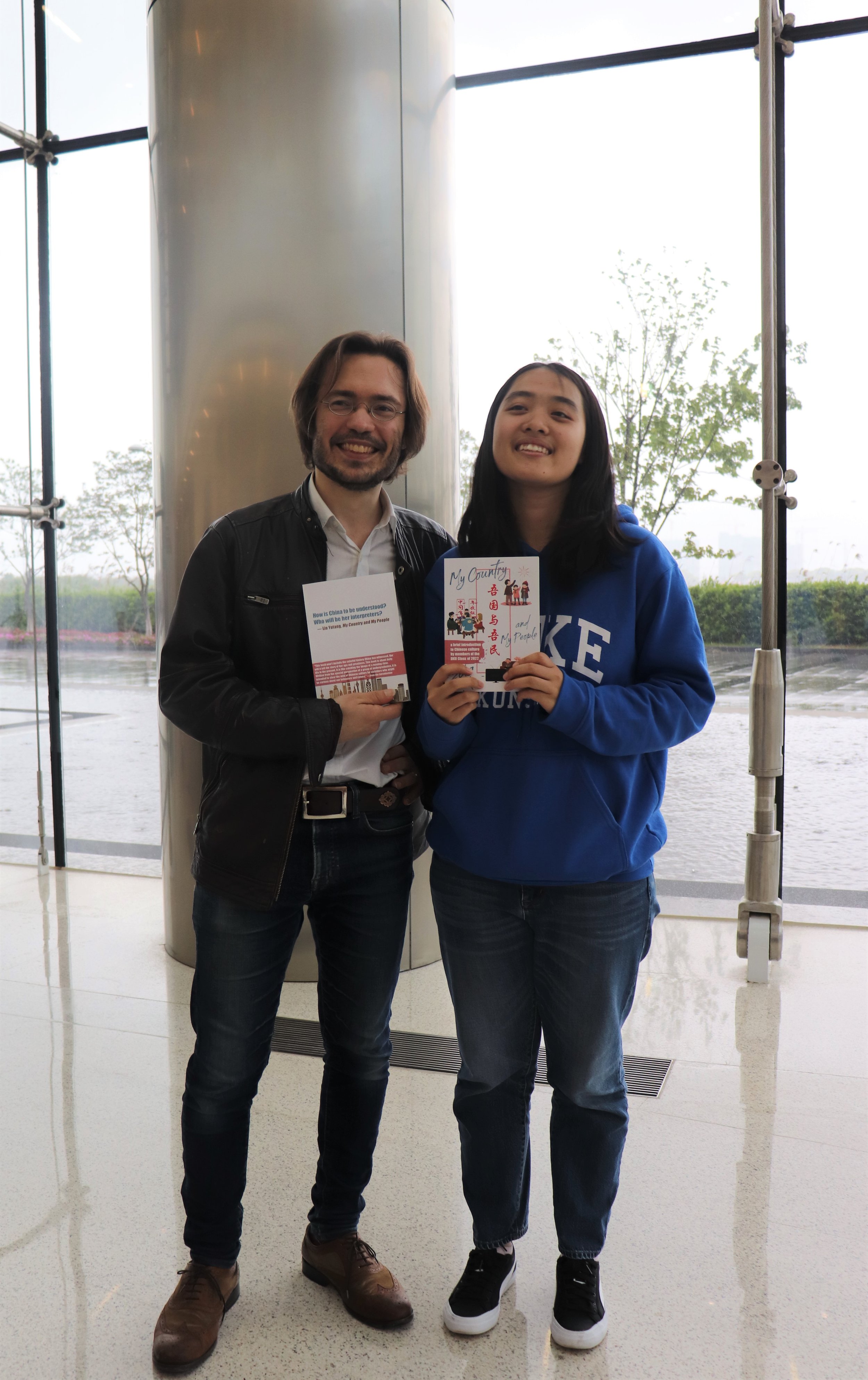 Photographs by Zhu Ying of the Duke Kunshan University Library. April 26, 2019.
Banner image: The Ming Kwai, one of the first Chinese typewriters, invented by Lin Yutang